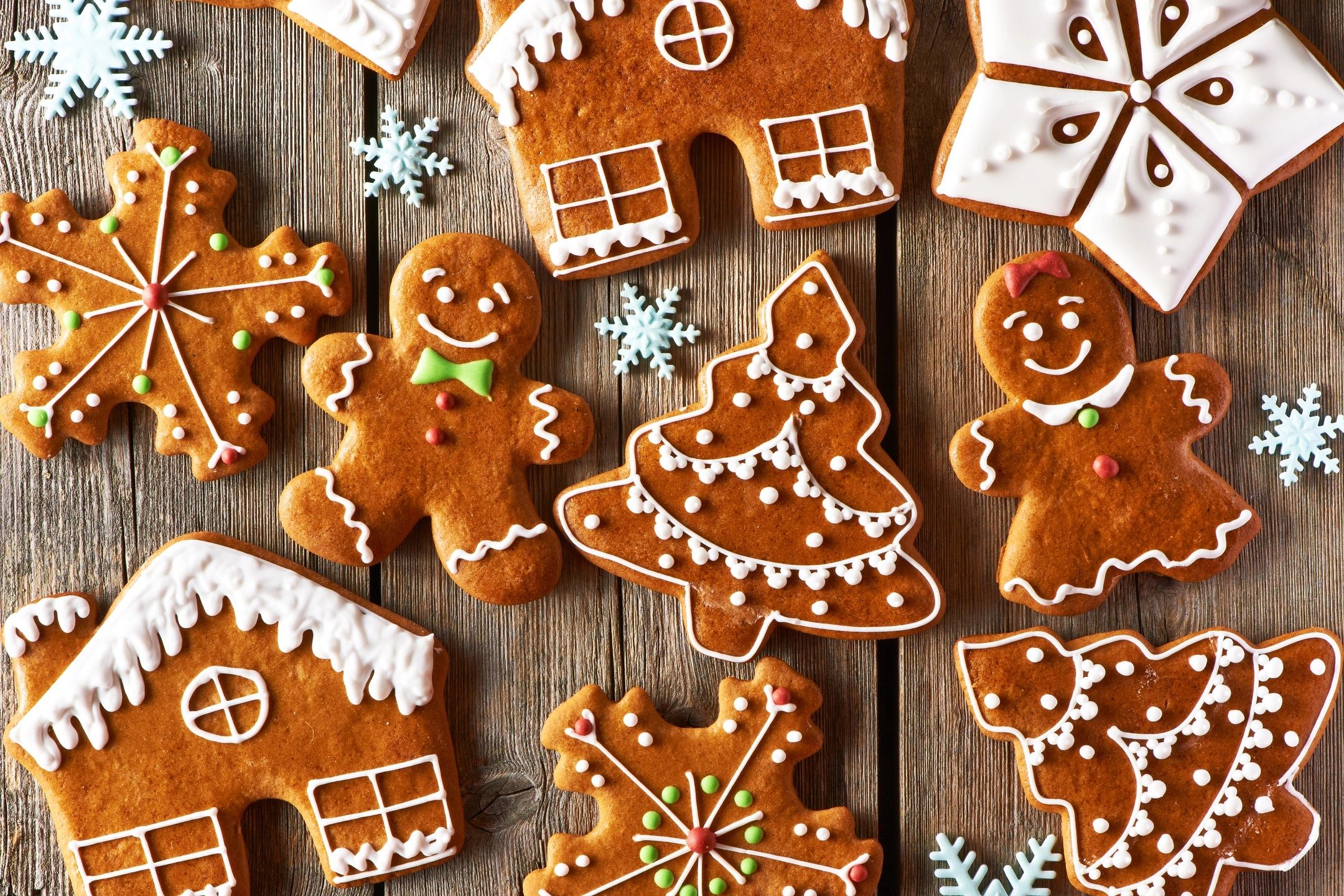 There's no question about it, giving and receiving gifts is one of the most joyous parts of the holiday season. However, many times we end up with gifts we don't have space for in our homes, things we already own and items that just don't fit our taste. These gifts often end up hidden in the back of the closet somewhere and can lead to guilty feelings among friends and family. Although the gift was given with the best intentions, it just ends up being clutter. Luckily, there's a ton of ways to celebrate the season and exchange gifts that don't contribute to the clutter.
Here's a quick story of how my family cut the clutter of holiday gifting. Every year, my large extended family gathers together on Christmas Eve to celebrate. In the past, we've experimented with many types of gifting, including exchanging gifts with everyone, secret Santa, Yankee swap and even a white elephant exchange that led to some laughs. However, in the end we always ended up with gifts we didn't need or want. We loved being together, laughing and sharing a meal, but the gifting process had to change.
Four years ago, I suggested trying something different that brought us together but didn't contribute to the clutter. My family tends to be quite competitive (in a good-natured way of course) and we all love trivia. I volunteered to be the quiz master and came up with several rounds of questions. Everyone put in $20 to play and we drew teams from a hat. The team with the most correct answers in the end split the money. Four people went home a little bit richer, nobody got gifts they didn't want and most importantly, we had a ton of fun. We've continued this tradition ever since and look forward to it every year.
Your friends and family might not love trivia but there's many other ways to celebrate and exchange gifts clutter free.
Give tickets to a concert, play or sporting event. For the past several years I've bought tickets to a Broadway show for my mom. It gives us a chance to spend the weekend together and enjoy a wonderful play as well. Does your dad love the Patriots? Get him tickets to a game. Does your younger sister love Lady Gaga? I bet she'd love tickets to a show!
Give a gift card for a spa treatment. Do you know an overwhelmed mom who could use a little break? Gift cards for manicures, pedicures, massages and facials are a great gift idea. Everyone can use a little pampering sometimes.
Give a membership. My dad loves to golf, so for the past couple of years I've paid for a portion of his golf membership at a local golf course. Do you have a friend who loves yoga? Give them a membership to that great new yoga studio. Does your brother love to binge on Netflix? Pay for his Netflix membership for a year.
Give a vacation. Has your family been dreaming of a trip to Disney World? Skip the presents this year and give the gift of a family vacation. Are your parents going on a cruise together? Buy a scuba diving excursion for them to enjoy while they are there.
Give an experience. My niece and nephew love going to the trampoline park. A gift card to Sky Zone or a trip there together is always a big hit. Do you have a friend that loves dessert? Give them a ticket to a dessert or foodie tour in their area.
Give consumables. A couple of years ago I made peanut butter biscuits for all the four-legged friends in my life. Everyone loves holiday cookies. Try a cookie swap with a group of friends. Do you have an aunt who loves wine? Give her a bottle of that awesome new cabernet you found. Do you make a killer lasagna? Bring a delicious casserole to a friend.
Go out to dinner together. Is there a new restaurant in town you've been dying to try but haven't had a chance? Take a night off from the stress of holiday prep, enjoy a delicious meal and a cocktail or two with the people you love. Add some ugly holiday sweaters to amp up the fun!
Give to charity. Is there a charity you and your family love? Charites are always looking for monetary and in-kind donations. Go around your house and gather up all the outgrown winter coats and accessories and donate them to a local shelter. You'll get rid of some of the clutter in your home and help keep a needy family warm this season.
Volunteer your time. Do you have a special skill you would be willing to teach to others? Why not give a free guitar lesson or teach a friend how to cook? Local food pantries need help distributing food to people in need. Become a literacy volunteer at your local library and help an adult learn to read.
Changing your gifting habits may even inspire your friends and family to do the same. Consider purging your closets of all the gifts from the past you don't use and selling them or donating them to charity. This will declutter your home, free up valuable storage space and give the gifts a second life with someone who will use and enjoy them. However you choose to celebrate the holidays this season, don't forget to slow down and enjoy spending time with the ones you love.