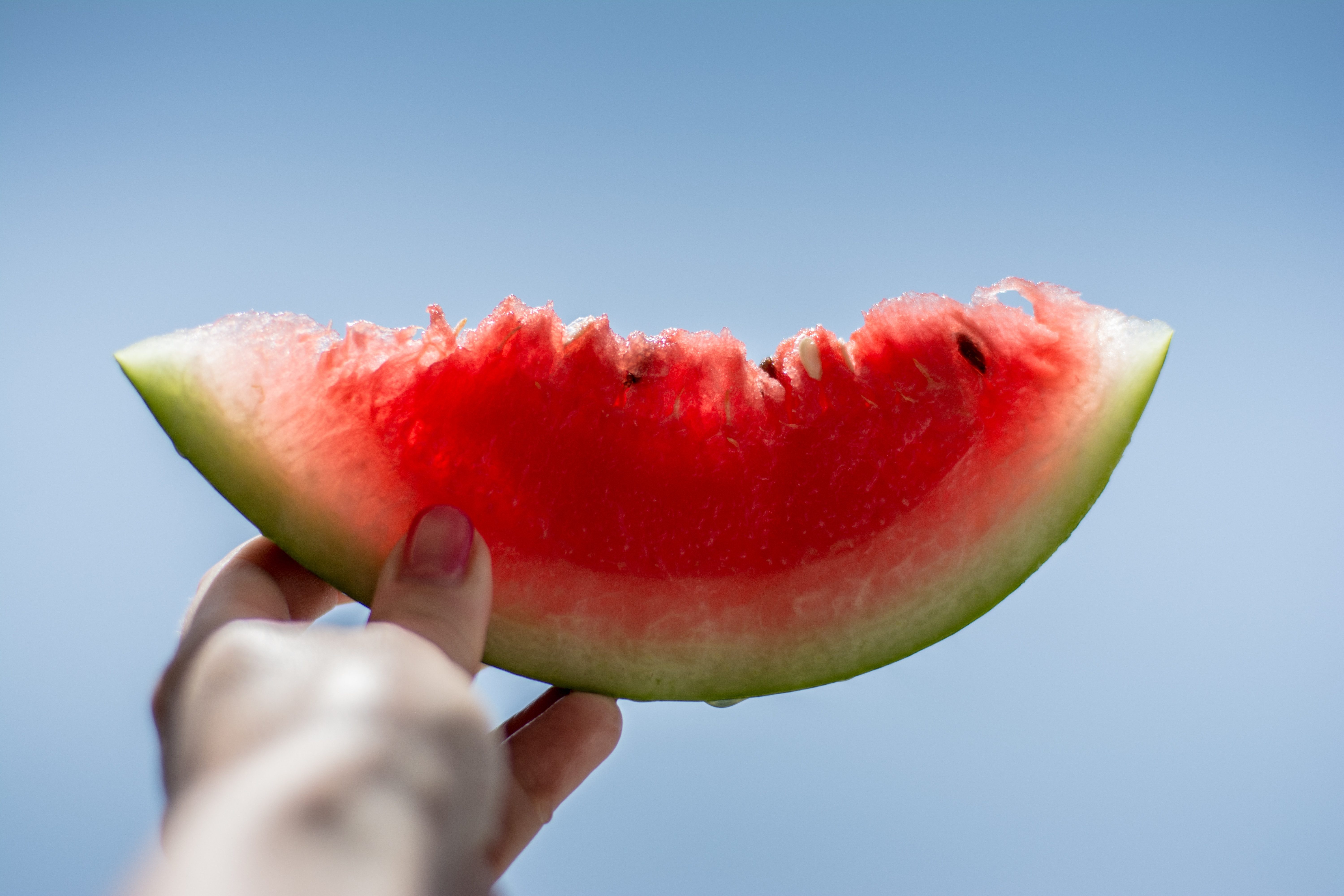 It has been a long, cold, winter here in New England.  Thankfully, summer is just around the corner.  That means longer days, warmer temperatures, time spent outside with friends and family and dinners on the grill.  However, summer in New England tends to fly by, so organizing and preparing your home is essential to making the most of it.  With these simple steps, you'll be ready to enjoy those gorgeous summer days and not miss a minute of the fun and relaxation.
Closet
Get into the swing of summer by sorting through your clothes.  Now is a great time to declutter and donate any items that you didn't wear all winter or that no longer fit.  Items that are stained or ripped and cannot be cleaned or repaired can be recycled at a textile recycling facility.  Ripped clothing that can be repaired should be brought to the tailor now so that it will be ready to wear next season when cooler temperatures return.  Move all of your summer dresses, shorts and tanks to the front of the closet where they are most easily accessible.  It's also time to get out your bathing suits, cover-ups, beach bags and flip-flops.  Make a list of any summer wardrobe staples you may be missing and need to purchase.
Store away your winter coats and bulky sweaters.  Although it may be tempting to throw everything into a bin and deal with it next season, resist that urge.  Stains that have had months to sit may be difficult or nearly impossible to remove, so be sure to launder or dry clean everything according to the care label before storing it away for the summer.  Don't forget to remove the sand and salt stains from winter boots as well.  Depending on your available space, winter items can be stored under the bed, in a storage chest or just moved to the back of the closet.
Bedroom
Your bedroom should be a cool oasis from the summer heat.  Now is the time to take off the flannel sheets and replace them with cooler cotton or linen sets.  Remove extra blankets from your bed or switch to a summer weight duvet.  Before storing away bedding it must be washed and completely dried to prevent the growth of mold and mildew and deter pests.  Take bulky blankets to the dry cleaners or laundromat as home washers and dryers tend to be too small to wash and dry large items properly.  Bedding should be stored in a cool, dry place such as a linen closet or under the bed.  If storage space is at a premium in your home, vacuum bags may be used but never for down comforters as this will damage the feathers.
Ceiling Fan and Air Conditioner
Ceiling fans and air conditioners are essential in keeping you and your family cool throughout the summer.  Check to make sure air conditioners are working properly.  Start by cleaning or replacing the air filters.  This will increase efficiency which is good for both the environment and your wallet and will help improve the quality of air in your home.  Clean debris from around outdoor units as well.  Many systems may need a check up by a trained HVAC technician.  Now is the time to call for service, before you have a problem and an unbearably hot home.  Hotter days will mean higher demands for service and potentially higher prices.  Be sure to adjust your ceiling fans as well to accommodate the rising temperatures.  Fans should spin counter clockwise to push cool air down and draw warm air up.
Medicine Cabinet
Longer days and warmer temperatures means more time spent outdoors, which also means sunburns, bug bites and outdoor allergies.  Start by taking an inventory of everything in your medicine cabinet.  Check expiration dates and throw away expired, unlabeled or dried up products.  Restock anything you are out of or running low on.  Items essential to a well-stocked summer medicine cabinet include:
Sunscreen
Aloe vera
Insect repellant
Benadryl or hydrocortisone cream (for bites or poison ivy)
Allergy medication formulated for outdoor allergies
First aid kit with Band-Aids and Neosporin (for blisters and cuts)
Garage
Now is a great time to declutter your garage, before it gets too hot and you want to spend your time outside enjoying the weather instead.  Get rid of anything you no longer need or use.  If it's broken, throw it away.  If your kids have outgrown it but it still works well, donate it.  Paring down the items in your garage will create more space and ensure you're not climbing over items you don't use to get to the stuff you do.  Move the snow blower and shovels to the back of the garage and out of the way.  Move the lawnmower, weed whacker, hose and gardening supplies to the front of the garage, where they are easy to access.  Perform any necessary repairs to the lawnmower, check to make sure it's working properly and if it's gas powered, buy gas.  Get your bikes out as well and make sure the tires are properly inflated, the chains are properly oiled and your helmets still fit securely.  Be sure to get out the scooters, tennis rackets, soccer balls and any other outdoor toys as well to make the most of your time outdoors.
Patio
One of my favorite summertime activities is relaxing outside with a good book.  Making sure your patio is in tip-top shape is crucial to outdoor relaxation time.  Start by making sure the area is clean.  Sweep or power wash your deck or patio and perform any necessary repairs.  Bring the patio furniture out of storage and wipe it clean with soap and water and repaint as necessary to keep it looking new and fresh.  Wipe down the cushions as well or launder any removable covers.  Don't forget about all of your outdoor décor such as lights, rugs, planters and tiki torches.  If you love it, use it, if you don't use it, it's time to take it out of storage and donate it.
Outdoor grilling is one of the best parts of summer.  No one wants to turn on the oven on a hot summer day, so make sure your grill is in working order.  Remove debris, check for any damages and clean the outside of your grill with soap and water.  Clean the grates with a wire brush and clean or replace the grease tray as well.  Don't forget to buy charcoal or refill your propane tank so when the craving for a juicy burger hits, you'll be ready.
Calendar
Taking time to review your calendar now, will ensure a smooth, fun filled, summer schedule.  Write down any can't miss events such as weddings, family reunions, birthday parties, summer camps and planned vacations.  Don't forget to also include activities on your calendar that don't stop during the summer months such as work, piano lessons or doctor's appointments.  Summer is all about fun and relaxation but don't let chores essential to running your household get away from you.  Be sure to still include time on your schedule for grocery shopping and laundry.  Now is a great time to schedule summer maintenance tasks as well such as sealing the driveway, replacing windows, power washing the exterior of your home or getting your trees trimmed.  With all of your pre planned activities already on the calendar, you'll know exactly when you have time to spend a day at the beach or plan a quick three-day getaway.
Whether you like to spend the day at the pool, have fun at the beach, go on a family hike, work outside in the garden, relax on the patio or cool off inside, being organized and prepared allows you to make the most of the long, hot days of summer.  Getting started today will ensure you're ready when that perfect summer day strikes.